Spinach: An extremely nutrient-rich vegetable
Spinach is a leafy green vegetable that originated in Persia belongs to the amaranth family and is related to beets and quinoa. What's more, it's considered extremely healthy and linked to numerous health benefits, as it's loaded with nutrients and antioxidants. Eating spinach may benefit eye health, reduce oxidative stress, help prevent cancer, and reduce blood pressure levels says one of the best dietitian in Bhubaneswar on online diet consultation platform dietsichi.com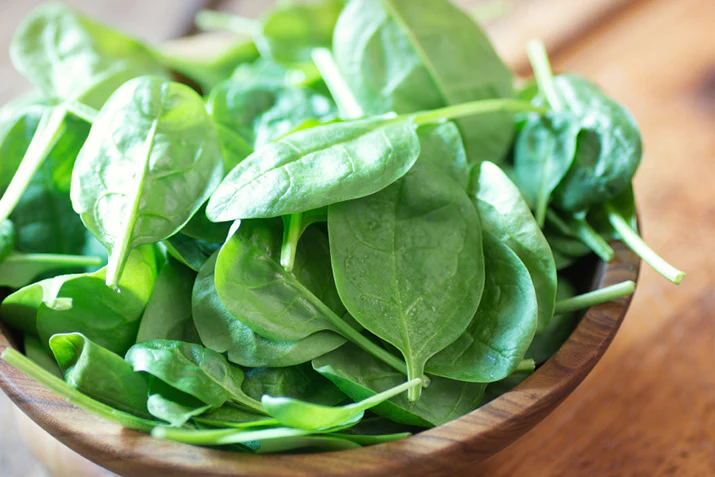 Spinach is also super low in calories and replete with nutrition. In 100 grams of raw spinach you will get 23 Calories, 91% Water, 2.9 grams Protein, 3.6 grams Carbs, 0.4 grams Sugar, 2.2 grams Fiber, 0.4 grams Fat. Most of the carbs in spinach consist of insoluble fiber, which is incredibly healthy. It may benefit your digestion. It also contains small amounts of sugar, mostly in the form of glucose and fructose. It's a rich source of iron, magnesium, calcium, potassium, folate and vitamin A, C & K1. It also contains several other vitamins and minerals, including potassium, magnesium, and vitamins B6, B9, and E.
While there are several ways of preparing spinach, today one of the best Nutritionist in Bhubaneswar would be sharing a simple Indian version of diet food recipes Palak Soup on best online diet consultation platform dietsichi.com. The super easy Spinach soup requires bare minimum ingredients and time to put it together. Make sure you wash spinach well beforehand.
Ingredients:
1 cup of spinach
2 garlic pods
¼ onion, sliced
1 cup of vegetable stock
Salt and pepper to taste
½ teaspoon of butter
Recipe:
In a pan, slightly saute garlic and onion in butter.
Add spinach and saute for a minute.
Add the spinach with one glass of stock, cream, salt and pepper and blend on high speed.
Blend for a minute, until you achieve the desired consistency. If it is too thick, add more veg stock in the blender and blend again.
Take the soup out of the blender, serve with a squeeze of lime and garnish with coriander leaves.
According to one of the best dietitian in Bhubaneswar, do not over boil palak as they will loose colour and nutritional value. Furthermore, add more cream to make the soup creamy. Additionally, add cloves and cardamom for more flavours. Finally, blend to smooth puree once they are cooled completely.
Fiber rich Spinach is the perfect example of a 'good carb'. It does not get digested too soon; it stays in your system for a while, giving you the feeling of fullness. So if you feel full, you would not give in to cravings so easily and maintain a safe distance from all things fried and fattening. You can also be super creative with your soup preparation too and make it healthier says one of the best Nutritionist in Bhubaneswar.
Adding vegetable stock is optional and you can totally skip and replace it with tomatoes. Furthermore, using butter and cream enhances the flavour. However, you can replace butter with oil or just boil spinach leaves in water. You also can think herbs, spices, fresh veggies, mushrooms and greens. Unlike juicing, you do not lose a whole lot of fiber in 'souping', and fiber is a crucial component of a diet food recipes.